CHRISTENSEN TAXIDERMY


PRICE LIST


FOR HUNTING SEASON OF 2019 - 2020
PRICES ARE SUBJECT TO CHANGE EACH HUNTING SEASON
50% DEPOSIT REQUIRED ON ALL WORK

1.

AS A RESERVIST FOR IDAHO FISH & GAME - Idaho Law states that Import - Export Permits are only needed for live wildlife. Therefore, dead wildlife coming into or out of the State of Idaho is legal,

EXCEPT

those protected birds in the Federal Migratory Bird Treaty Act and Endangered Species Act as well as Bighorn Sheep.


2.

HOWEVER... If you are buying from us, or we perform taxidermy - tanning services for you and we ship mounts - tanning to you in another state - IT'S JUST AS SIMPLE AS ASKING YOUR
STATE'S F&G IF THEIR IS ANY RESTRICTIONS ON SHIPPING WILDLIFE TO US FOR
PRESERVING FROM YOUR STATE AND IMPORTING PRESEVED WILDLIFE BACK TO YOU.


3.

DOMESTICATED BIRDS - ANIMALS coming into the State of Idaho do need permits from Idaho's Department of Agriculture - and permits might be needed from your state's Department of Agriculture also as far as exporting is concerned.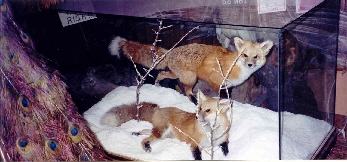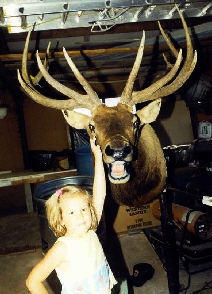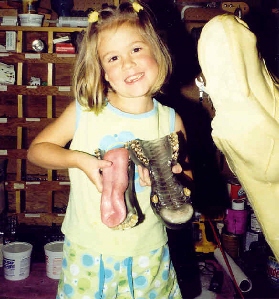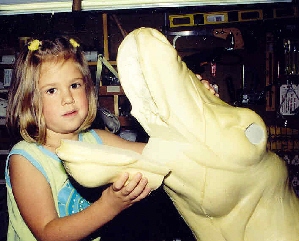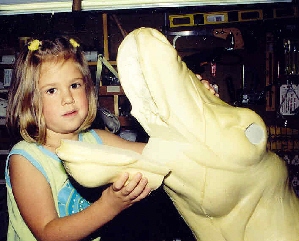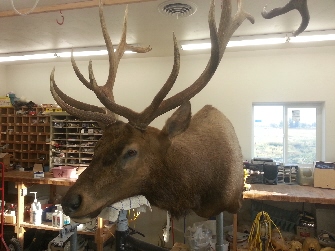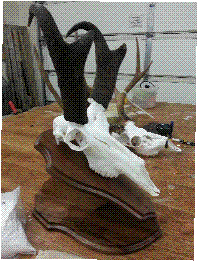 RUG EXPLANATION OF QUALITY - CLICK HERE--->

ATTENTION: Do you have any birds in the freezer... During the
summer months of June, July, Aug. we will give 10%off during the closed season for most upland and waterfowl gamebirds.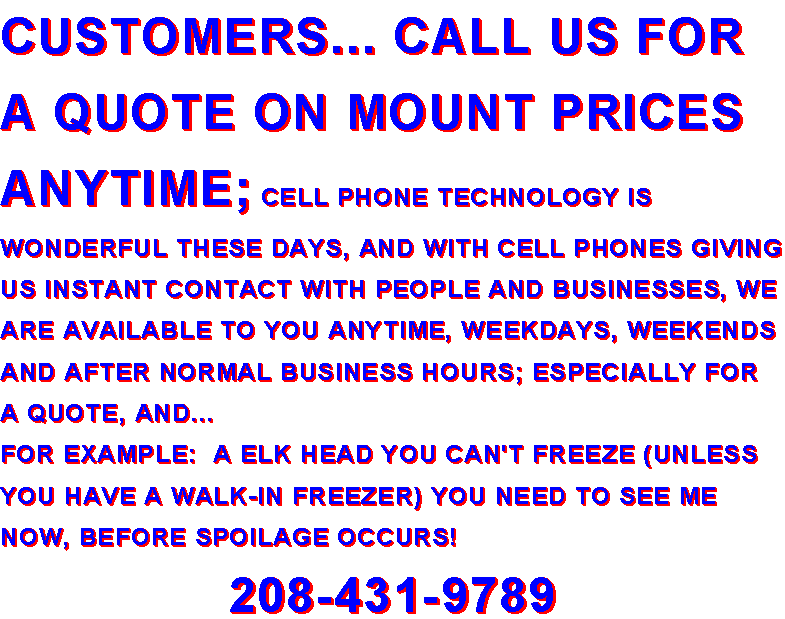 Back
Next